Infrastructure projects
Most people don't give it a second thought. But we do. Whether it's tunnels, canals or bridges, infrastructure represents a significant number of projects we have assisted our customers to bring to fruition using our solutions. Whether its tunnels, canals or bridges, infrastructure represents a significant number of projects we have assisted our customers to bring to fruition using our fire protection, waterproofing, precast concrete and innovative cement additive solutions.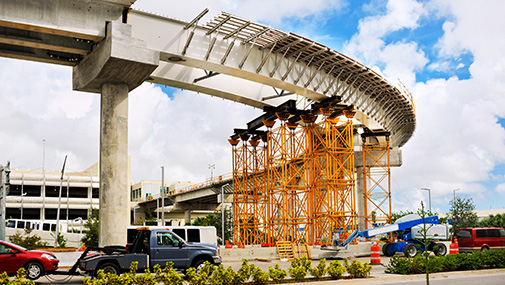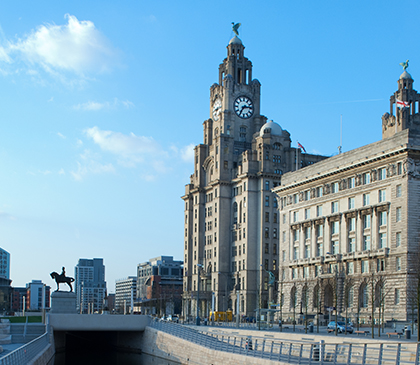 Transportation infrastructure along the banks of the Mersey River
Keep water in. Keep water out. Sometimes on a job, you need to do both.
That was true with the Liverpool Canal Link, a £22 million project that reconnected the Leeds & Liverpool Canal to Liverpool's South Docks. The construction included two new locks, two new bridges and three tunnels. The biggest issue? Keeping water within the canal while ensuring water couldn't penetrate the concrete tunnel.
The contractors chose our AT waterstop system, specifically developed for critical water-retaining and water-excluding structures. Both PROCOR® and  SERVIBAND™ solutions were also used for waterproofing on the roof decks.
Since opening in 2009, the Canal Link has become a go-to destination in Liverpool.
Waterproofing the walkways at Expo Milano
Registered expositions (also known as universal expositions) bring in millions of visitors. The 2015 Expo was no exception. Over the course of 184 days, more than 20 million people visited the site, just outside of Milan, Italy.
All visitors had to walk across a set of bridges to get to the main Expo deck. That's a lot of foot traffic. Which is why during bridge construction, the contractors needed a high performance, waterproofing membrane. It had to offer resistance to hot asphalt. But it also had to provide complete adhesion and ease of application.
They chose our BITUTHENE® and SOLARSHIELD® solutions for the bridge deck areas. To ensure proper application, we also provided onsite support.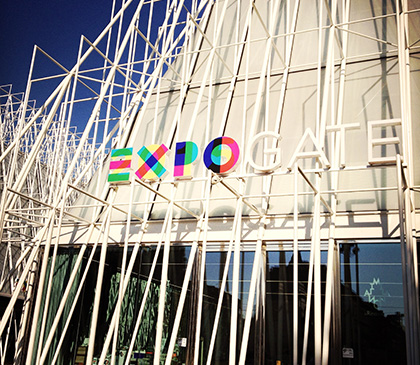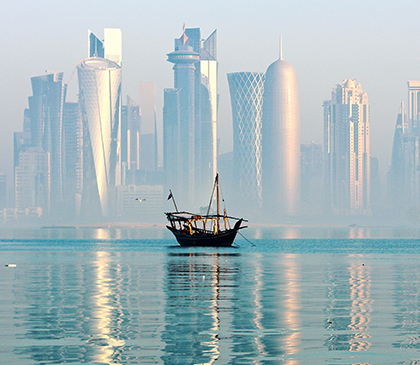 Raising a reservoir in Qatar
The Water Security Mega Reservoirs Project involves the construction of 64 concrete reservoirs. They will hold 27 million cubic metres of drinking water for the citizens of the Doha.
The specification called for extremely reliable concrete and waterproofing solutions. After all, the reservoirs will have to survive some of the harshest desert conditions in the world.
We identified a solution comprising DARAPEL®, ADVA XR® and PREPRUFE®. DARAPEL 75ME® is a high-performance waterproofing liquid admixture that reduces concrete permeability and shrinkage. ADVA® XR 3063D is a high-efficiency liquid superplasticiser.
The project began in September 2015 and is expected to use an estimated at 500,000m³ in concrete volumes.
A bridge spanning the Fox River near Elgin, Illinois, needed to be rebuilt and widened from six to eight lanes, including full shoulders in both directions. Concern for structural integrity over the the lifetime of the bridge meant durability, corrosion control and high-strength were needed.
Using  ADVA® Cast 575, specially formulated for the precast/prestressed concrete industry, provided excellent workability and slump retention for the creation of the massive structures required for the project.
The addition of DCI® corrosion inhibiting admixture was used to help maintain an active corrosion-controlling system within the concrete matrix throughout the lifetime of the structure.
The new bridge has eight spans supported by seven piers. The spans include 144 prestressed, precast concrete I-beams that are 150' to 170' long and 7'6" tall (around 45 to 51 metres long and around 2.25 metres tall). The bulb-T girders are massive, spanning from 150' to 168'6" (around 45 to 51 metres) and measuring 90 inches (228 cm) deep. The heaviest beams weigh an estimated 194,000 lbs. (87,997 kilos) and required special steerable trailers to transport.
Liverpool Canal Dock Link is Successfully Waterproofed
Waterproofing and waterstops keep water where it should be in transportation infrastructure.