INTEGRITANK® waterproofing system
Protecting critical infrastructure
GCP Applied Technologies acquired with Stirling Lloyd, the INTEGRITANK® system is a fully reactive elastomeric system based on ESSELAC®, a unique advanced resin technology . Developed to provide a tough, durable, and fully bonded protective membrane which is resistant to backfill, hydrostatic pressure and long-term immersion in water.
Documents
INTEGRITANK® Product Documents
Products & Accessories
Products
Product Name
Description
Key Benefits
Applications Type
INTEGRITANK®
Description
INTEGRITANK® is a high performance, structural waterproofing membrane for the protection of steel and concrete structures based on GCP's (previously Stirling Lloyd) unique ESSELAC® advanced resin technology and extensive experience in the development of coatings for specialist waterproofing.
Key Benefits
Unaffected by high humidity
Rapid cure even at low temperatures
Able to carry load or traffic after one hour
Overview
Application
The introduction of the INTEGRITANK® system transformed the application and performance expectations of waterproofing. The cold, spray applied membrane can follow any contour with no joints, making simple work of complex detailing. It's fast application and cure means less time on site, crucial for time sensitive projects.
The application of two separate colour-coded coats aids on-site quality assurance to provide a seamless waterproof barrier. The INTEGRITANK® membrane can be electrically tested to assure the protective layer is free from defects and its fully bonded nature means that water does not track behind the membrane, creating a straightforward solution to leak detection and repair.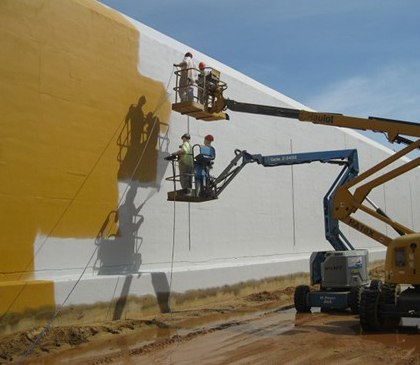 The INTEGRITANK® system for roofs, decks and balconies waterproofing.
A structural waterproofing solution for projects where quality cannot be compromised.
All structures are exposed to the elements both above and below ground, including corrosion and water ingress. Therefore, it is crucial that a protective coating is applied in order to maintain integrity without compromising structural lifespan.
Used on a variety of major construction projects around the world including, roofing, basement roofs and podium decks, the INTEGRITANK® system provides a simple solution to the various challenges of waterproofing within the building envelope.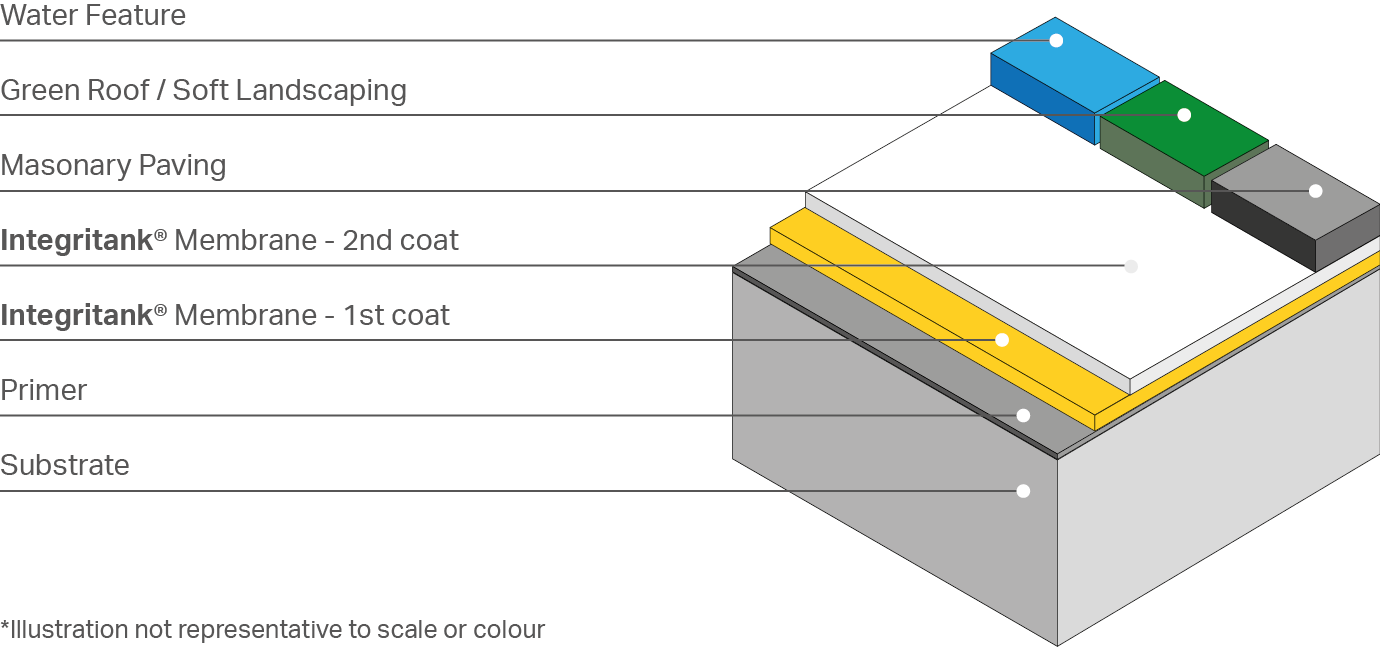 Product Advantages:
Tough, fully bonded system for long term protection.
A seamless, liquid applied system.
Simple and effective sealing of complex, critical details and penetrations.
Cures rapidly, enabling the system to be trafficked after 1 hour.
UV resistant (can be left permanently exposed).
Applied in two separate colour-coded coats, aiding on-site quality assurance.
No protection boards or root barrier required.
BBA Certified advanced resin technology.
The INTEGRITANK® waterproofing solution for protecting tunnels and shafts.
Extending the life of all types of tunnels.
Specialist solutions for harsh environments
Waterproofing tunnels has long been a challenging concept. Being under constant pressure and at risk of water ingress means even the smallest defect in a waterproofing system will cause major issues. The INTEGRITANK® system has been developed to overcome the unique challenges associated with different types of tunnels from immersed tube and cut and cover to bored tunnels and shafts.
The INTEGRITANK® system has a notable global track record, from protecting the Coatzocoalcos tunnel, a major immersed tube tunnel in the high temperatures of Mexico, to the harsh winter conditions of the Croydon Cable Tunnel in the UK.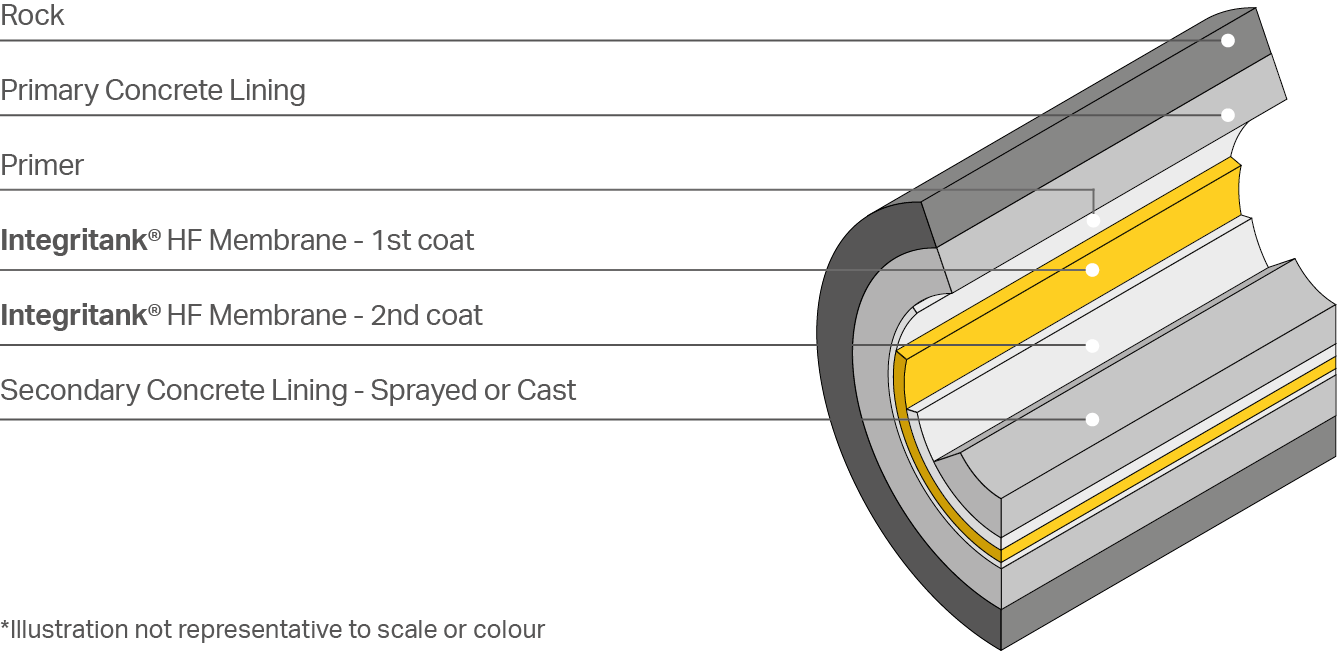 Product Advantages
Spray application, less operations than other systems and no need for geotextiles, grouting systems or protection boards
Spray application follows contours and complex details with ease
Fast curing and can be applied in a range of temperatures
Can be applied onto 'green' (7 day old concrete) or after 24 hours onto accelerated sprayed concrete where the concrete cohesive strength is sufficiently developed.
Durable and resistant to protect for the long-term