Making your foundation waterproofing project go smoother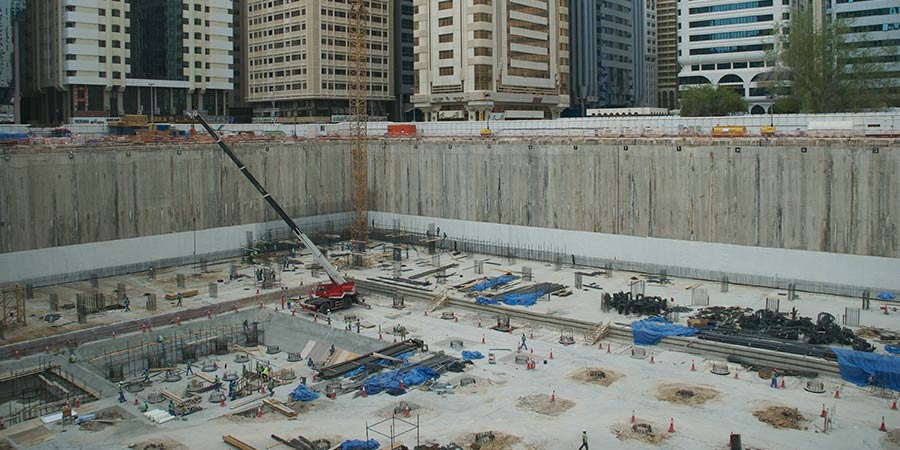 The below ground waterproofing process often doesn't get a lot of attention on major construction projects, but there can be major damage and costly delays if the waterproofing membrane isn't installed correctly. These are some key points to consider to ensure the best performance from your waterproofing membrane – and to get the job done swiftly.
Is your waterproofing applicator trained in the products being installed?
Work with an experienced applicator who is educated by the manufacturer for the specific below ground waterproofing system. This will help ensure the integrity of the waterproofing membrane and keep the project running on schedule.
What is the substrate made of?
Confirm that the material the substrate is made of can accept the type of waterproofing membrane you plan to use. For example, some waterproofing products require a solid working slab to ensure confinement and others can use compacted earth. Ensuring the appropriate time and expense is budgeted based on the required substrate reduces surprises later in the process. 
How durable is the waterproofing membrane?
Your waterproofing system doesn't just need to stand up to the elements. It needs to be durable enough to withstand typical foot traffic as work continues after the installation in addition to the weight of the reinforcing steel. To address this concern, choose a waterproofing system that accommodates these concerns and ensure that all trades are aware of the waterproofing system. Otherwise you could end up with delays if the membrane is damaged by excessive foot traffic or by accidental punctures.
Who is coordinating with other trades?
Ensure that installation of all mechanical, electrical, and plumbing that comes into contact with the waterproofing membrane or will penetrate the waterproofing membrane is coordinated with the waterproofing installer and is properly detailed. For example, utilities need to be installed, spaced, and secured carefully to avoid damage to the membrane. A pre-construction meeting dedicated to the waterproofing, with all of the applicable trades present, will be critical to ensure that all parties are educated on the waterproofing system and working together to ensure a successful installation.
Are the various waterproofing systems on the project compatible with one another?
Be sure that the waterproofing systems work well together, and ideally are supplied by a single manufacturer so you can have confidence that the systems are compatible with one another and will be tied in together appropriately. Incompatible systems could end up being vulnerable points for water infiltration.
Do you have a waterproofing expert to call when changes arise in the field?
It's not uncommon for site conditions to necessitate changes in materials or in the sequence of tasks. Be sure you have a waterproofing professional who can quickly provide guidance to ensure the continuity of the entire waterproofing system.