GRACE ICE & WATER SHIELD®, GRACE ULTRA™ Extend Exposure Times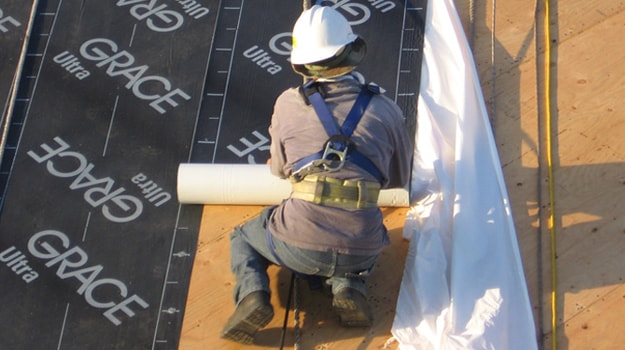 The original, fully-adhered roofing underlay, GRACE ICE & WATER SHIELD®, now has an extended exposure limit of 90 days.
For more than 35 years, GRACE ICE & WATER SHIELD® has been the brand that roofing contractors and architects trust most to specify and install on marquee projects around the world.
Now with an extended exposure time of 120 days, GRACE ULTRA™'s unique butyl adhesive formulation offers premium adhesion to the roof deck, high quality laps, superior seal around roofing fasteners and outstanding high temperature stability.​
Tags
Distributor
Residential
Residential buildings
Roofing
Roofing Underlayments
Subcontractor
Waterproofing