Design Assist: Structural and Architectural Concrete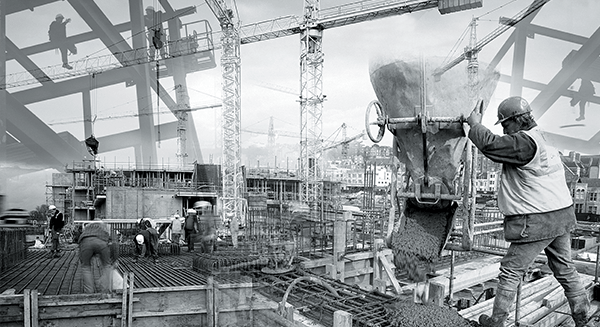 GCP manufactures a wide variety of concrete admixtures and fibres to meet design and construction requirements.
Corrosion inhibitors cost-effectively protect reinforcement in areas su​ch as parking garages. Cracking and shrinkage in deck toppings are mitigated through the use of synthetic macro-fibres and shrinkage-reducing admixtures. Integral colour, surface retarders, and high-range water reducers are combined to create architectural precast panels and precast/prestressed elements.
To produce consistent quality concrete, every step of the process must be monitored and controlled. Verifi® is a patented concrete management system providing sophisticated, automated process monitoring and control during transit from the ready-mix plant to the jobsite. Verifi® offers a new level of concrete quality control by enabling monitoring of critical concrete properties and automated addition of water or admixtures to maintain optimum concrete slump control and minimum concrete variability.
Tags
Concrete
Concrete admixtures
Contractor
Design Advantage
In-Transit Concrete Management
Producer
Subcontractor